How to vote for Erin
Here are two ways to vote for candidates for the Health District Board:
Vote in person on Tuesday, May 5. Drake Centre, 802 W. Drake Rd, Fort Collins from 7:00am – 7:00pm.
Sign up for an absentee ballot.
How to get an absentee ballot: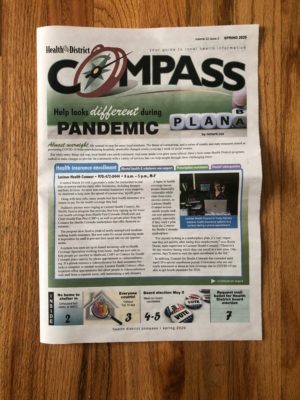 Don't forget to sign the form. Be sure to actually sign the form (or email your signature as an attachment) as an electronic signature through the PDF won't count.
Another thing – check the box. You have the option to be included in all future election mailings. Make sure to check the box. That's what we did.
Tuesday, April 28, is the last day to request an absentee ballot AND it is also the last day to mail your absentee ballot.
After this date, plan to drop off your ballot in the Health District's dental services lobby at 202 Bristlecone Drive, Fort Collins, M-F, 8 am – 4 pm.
You may also drop off your ballot at the Drake Centre polling place on election day.
If you want to read more about the Health District's election process, you can look here: 2020 Board Election